Cemetery Tour
Sunday October 27th, 2019
1:30 pm Meet at the Golden Ball Tavern for Tavern tour and refreshments
2:15 Walk to Farmer's Burying Ground for cemetery tour
SAVE THE DATE!
Weston Historical Society Members' Evening
Parish Hall, First Parish Church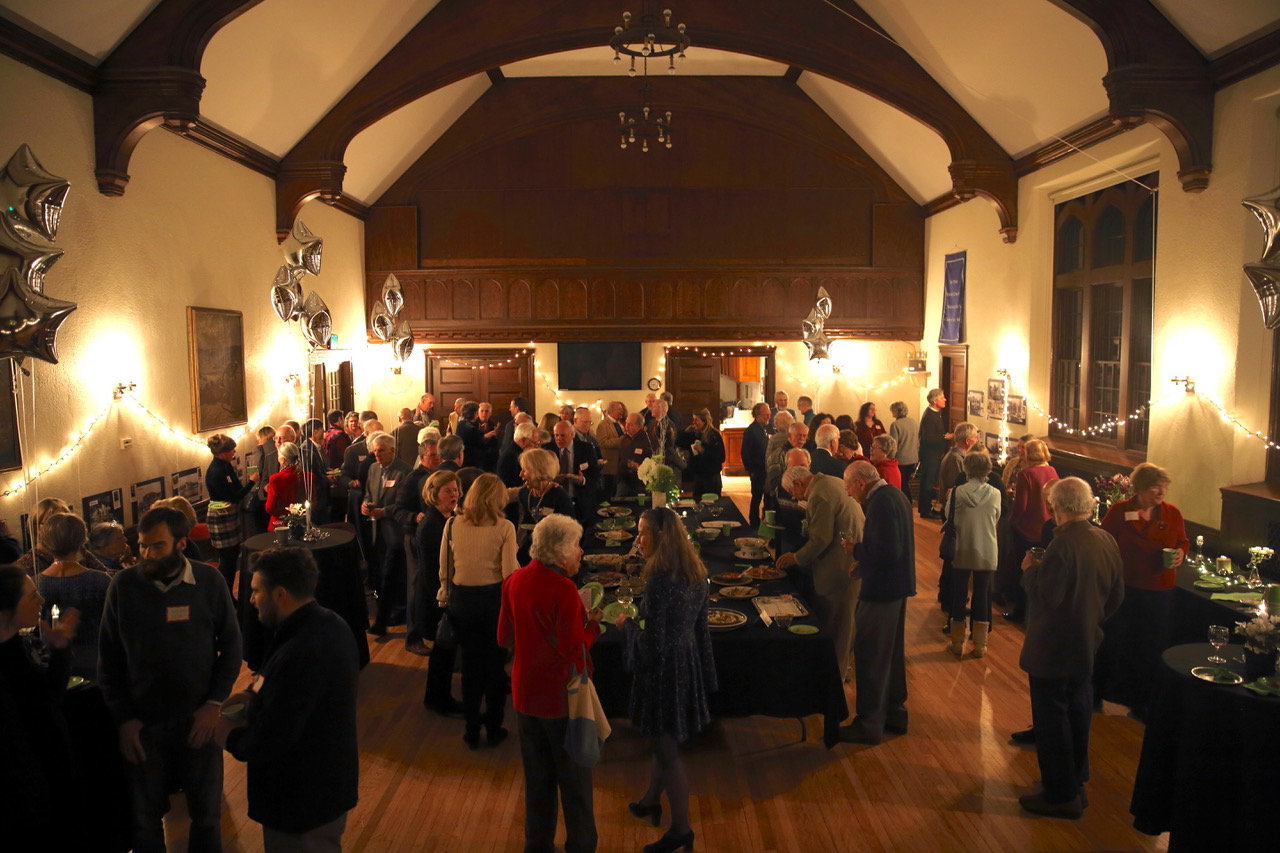 Weston Historical Society has moved!
For more, see our July 2019 news post, and check out this video from Weston Media Center about the move:
Weston Historical Society Annual Meeting and Lecture
"Women's Suffrage in Massachusetts"
October 24, 2019
Weston Public Library
7:00 pm Business meeting
7:15 Refreshments
7:30 Program
All are welcome.
One hundred years ago, in June 1919, Massachusetts ratified the 19th amendment granting women the right to vote. The amendment became law in 1920.
The central role of Massachusetts in the national struggle for women's rights is the focus of the Weston Historical Society fall meeting featuring Barbara F. Berenson, author of Massachusetts in the Woman Suffrage Movement.
Berenson's book traces the fight for women's rights back to the 1830s, when Massachusetts women opposed to slavery sought to participate in political debates. They launched the organized movement at the first National Women's Rights Convention in America in Worcester in 1850. Boston was the home of an entire critical national wing of the movement called the American Woman Suffrage Association and home of the most significant suffrage newspaper, the Woman's Journal. New tactics critical to the movement were piloted in Massachusetts for the first time, such as open-air campaigns where suffragists took their message directly to audiences.
Berenson, a Newton native, graduated from Harvard University and Harvard Law School and recently retired as Senior Attorney at the Massachusetts Supreme Judicial Court. She has also written about Boston's place in the abolitionist movement and Civil War.
Berenson notes the parallels between the extended fight for passage of the 19th Amendment to current debates on women's reproductive rights, civil rights and voting rights. It's important to have a knowledge of history," she notes. "What that has shown us is that a step forward, unfortunately, is often followed by a backlash. That's why you have to be brave, persistent and persevere. Over time, the forces of justice and equality will win out even if the road is long and bumpy."
Berenson notes that the role of Massachusetts suffrage activists have been unfairly neglected by history. There was a schism over race early in the suffrage movement, right after the Civil War, after the 15th Amendment [which granted African-American men the right to vote]. Lucy Stone (above), who is the most important Massachusetts women's suffragist, and her allies supported the 15th Amendment. Susan B. Anthony and Elizabeth Cady Stanton refused to support it because women were left out. That led to a schism, and two competing organizations were formed. During those years of schism, Stanton and Anthony wrote a one-sided account of the history of the women's suffrage movement that minimized the role of Lucy Stone and her allies.