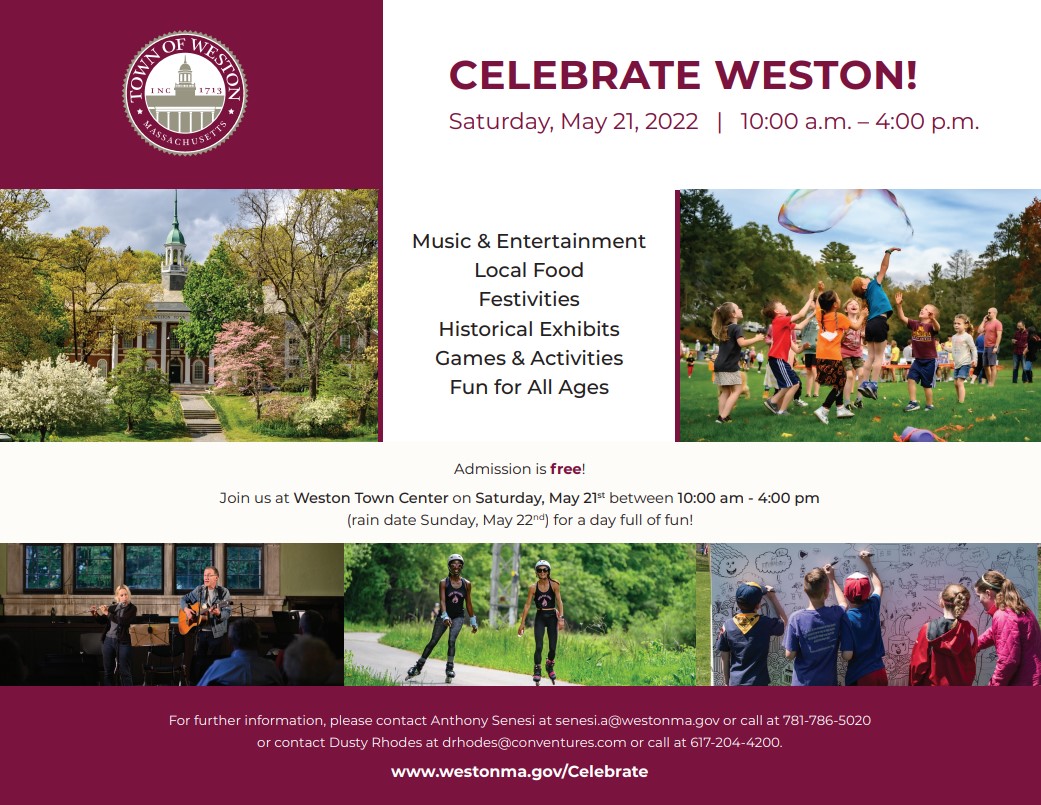 On Saturday, May 21, 2022 (rain date May 22), the Town of Weston is celebrating the completion of the Town Center Improvement Project and the restoration of the Josiah Smith Tavern and Old Library (now the Art & Innovation Center). There will be activities for all ages throughout the Town Center. For details, visit the Celebrate Weston! page.
The Weston Historical Society is involved in three Celebrate Weston! events.
"History Under One Roof: The Evolution of the Josiah Smith Tavern"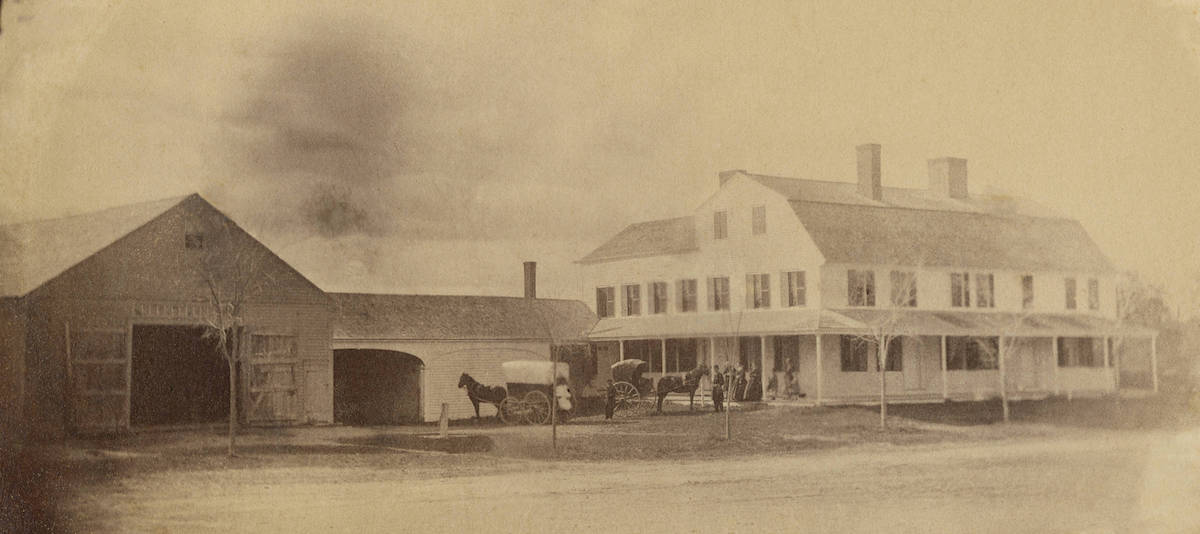 It's opening day for the society's major exhibit! Visit the restored Josiah Smith Tavern, learn about its history, and view the society's rich collection of Jones family objects. On display for the first time will be furniture, decorative arts, photographs, and household items telling the story of three generations of the Jones family who lived here. The exhibit will be open from 10 to 4.
The exhibit will be up through 2022, and in the fall we hope to have a full schedule of opening times.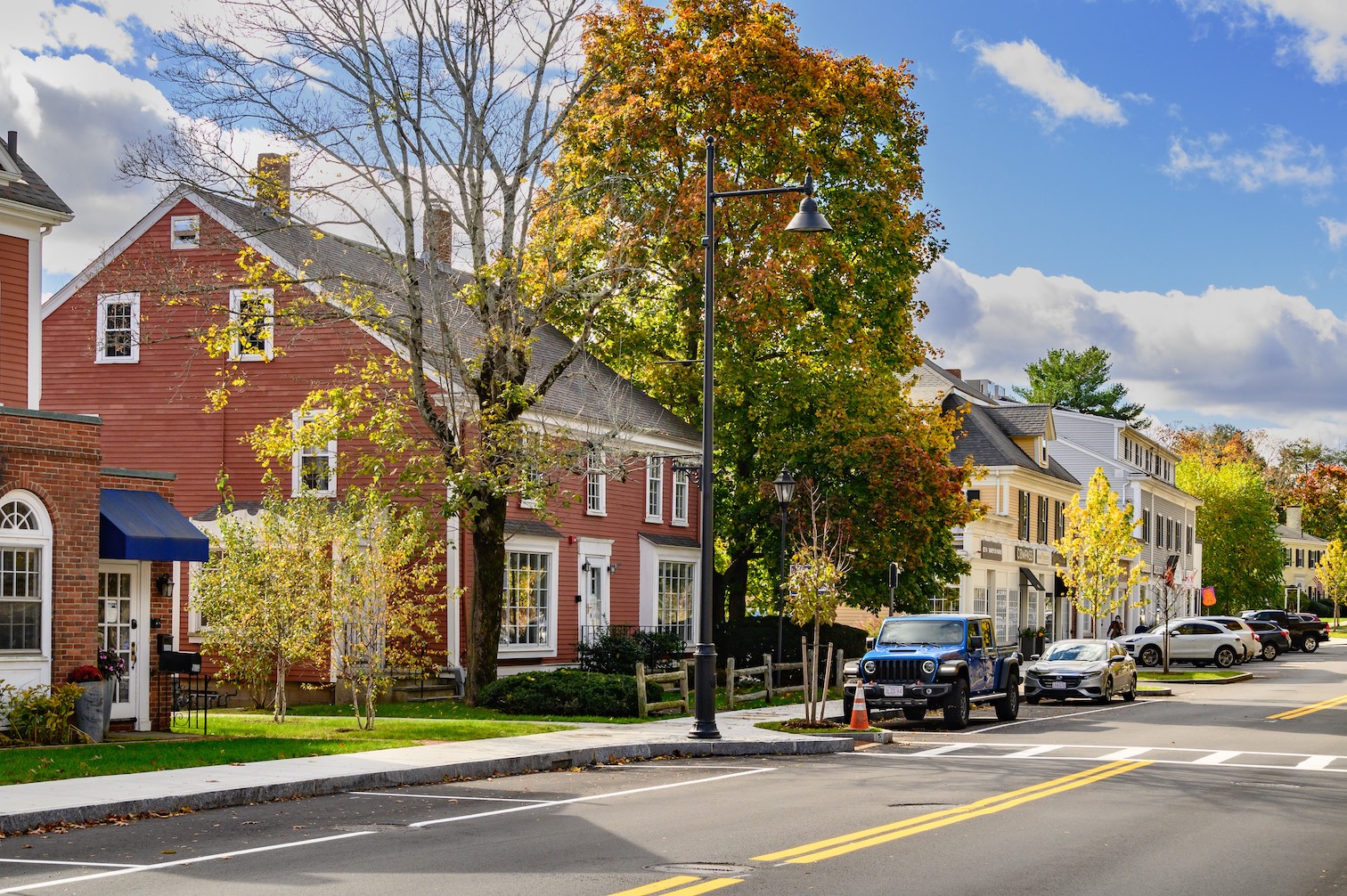 "Town Center Through the Years"
Don't miss the photo exhibit in the Reading Room of the Art & Innovation Center (AIC), co-sponsored by the society, AIC, and Weston Media Center. It highlights major changes to the Town Center from the early 20th century creation of the Town Green to the recent transformation (including photos of those ugly utility poles and wires, lest we forget!). Weston resident and talented photographer Nicole Mordecai has been taking present-day photos to display alongside the same historic views. In a tribute to another dedicated photographer, the exhibit will include Town Crier photo montages by the late Barbara Elmes. Also included will be Weston High School student prints of historic buildings in the Town Center and a Weston Media Center video running continuously. The exhibit committee includes Jean Arturi, Nicole Mordecai, Audrey Pepper, Lisa Green, Mark Curelop, Alanna Muldoon, and Pam Fox. Photographs will become part of the Weston Historical Society collection. The AIC is also having tours of the building with its new maker spaces, as well as a Fix-It Bicycle Clinic. Open 10 to 4.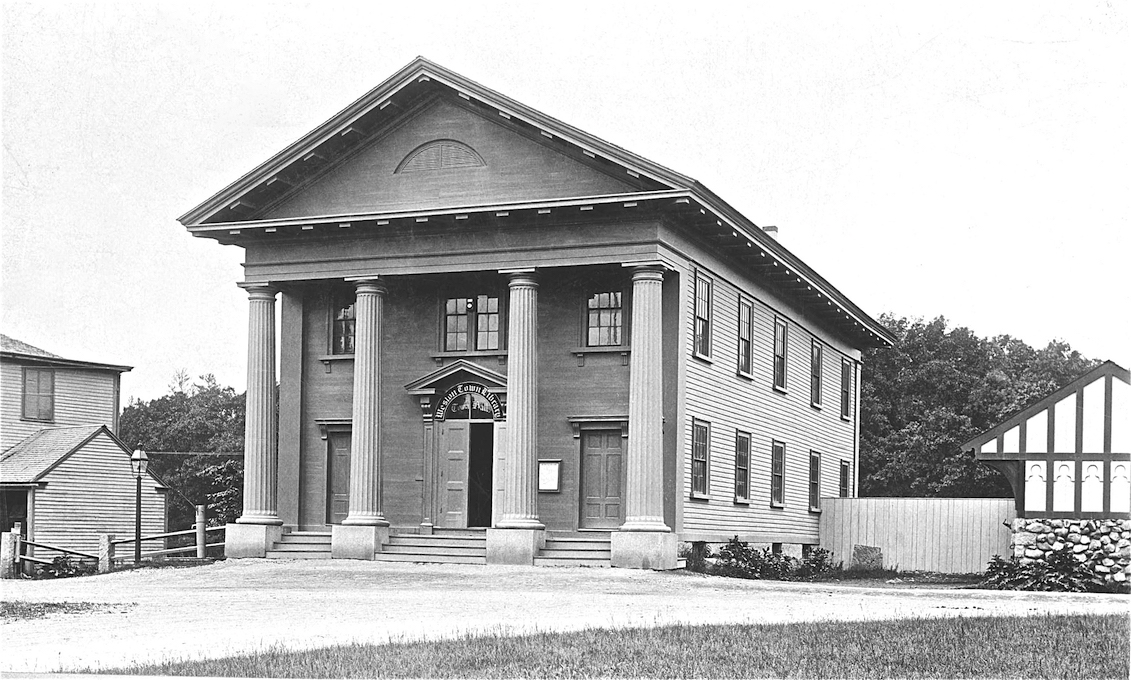 "Then and Now" Journey
Did you ever stand at the edge of Town Green or in front of a Weston business and wonder what used to be there in the "olden days"? As part of Celebrate Weston!, fifteen sandwich boards will be strategically placed along Boston Post Road, with historic photos from the collection of the Weston Historical Society.
Other historically oriented events taking place on May 21:
First Parish Church is opening up the clock tower for visitors who wish to climb 62 steps to see the Paul Revere bell. Watch a video about this historic 1800 bell. The church is also planning tours and activities.
St. Julia Church will have tours and activities.
The Weston Historical Commission is offering tours of Fiske Law Office, Farmers' Burying Ground, and Central Cemetery.