SAVE THE DATE!
Weston Historical Society Members' Evening
Parish Hall, First Parish Church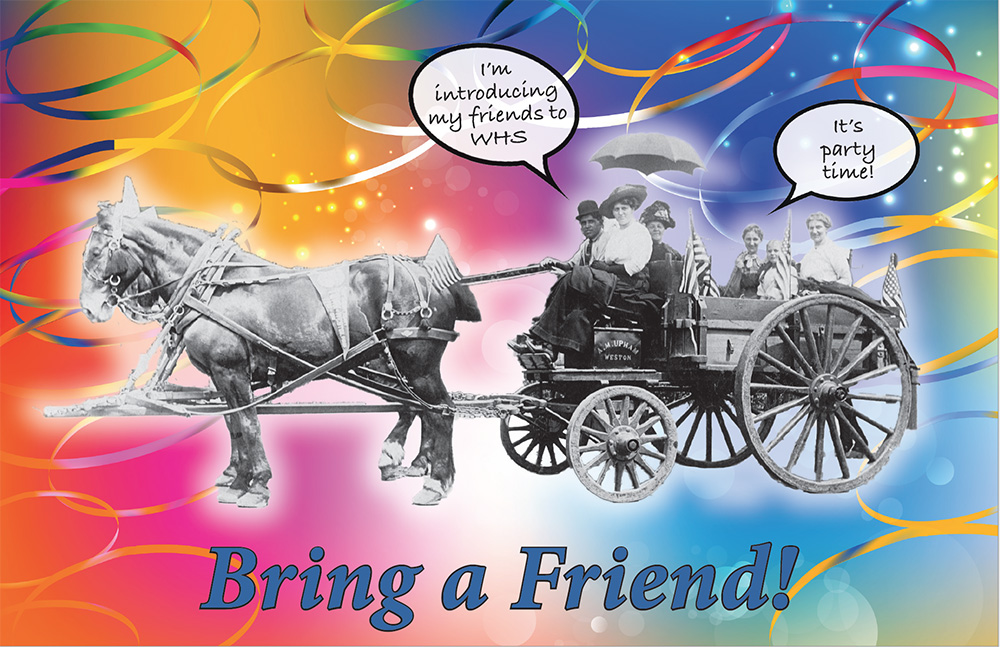 Explore Weston's Historic Cemeteries
On October 27 and November 3, the Weston Historical Society sponsored tours of two of Weston's oldest cemeteries. If you missed the guided version, consider taking your own self-guided tour using these handouts on Farmers Burying Ground and Central Cemetery. Look for historical figures buried here and the artistry of the early tombstone carvers. Both cemeteries are in excellent condition due to the 2017-19 restoration work accomplished using Community Preservation Act funds. Stones that were tilted, broken, or delaminated were repaired and reset. The Town of Weston website has "before" and "after" photos (PDF).
The first burial at Farmers' took place in 1703, a decade before the town was even incorporated. You can find Ensign John Warren's gravestone near the stump of the large tree that had to be removed because the roots were causing damage. Prominent residents like tavern owner Josiah Smith and ministers William Williams and Samuel Woodward are buried here. Farmers Burying Ground is known for its slate gravestones. Some represent the work of recognized carvers. Look for the winged skull, winged cherub, and willow and urn motifs and think about when each style became popular, and why.
A short distance away, Central Cemetery is very different. In addition to slate, markers are made of marble and granite, in all shapes and sizes. One gravestone is even made of cast metal, known as "white bronze." Some plots are marked with granite curbing. The handout (PDF) explains the meaning of symbols, for example, roses for beauty and triumphal love. The wrought iron gate at the entrance was added in 1937.
Phase II of the CPA-funded cemetery restoration project was devoted to Central, where almost 250 stones required conservation. A third and final phase, which will come before voters at the May 2020 Town Meeting, will address stone walls, steps, gates, curbing and the large mounded tomb at the southeast corner, now temporarily stabilized.
To aid in your exploration of Farmers Burying Ground, check out the featured video at left, produced by the Weston Media Center.
Remembering the Struggle for Women's Suffrage in Massachusetts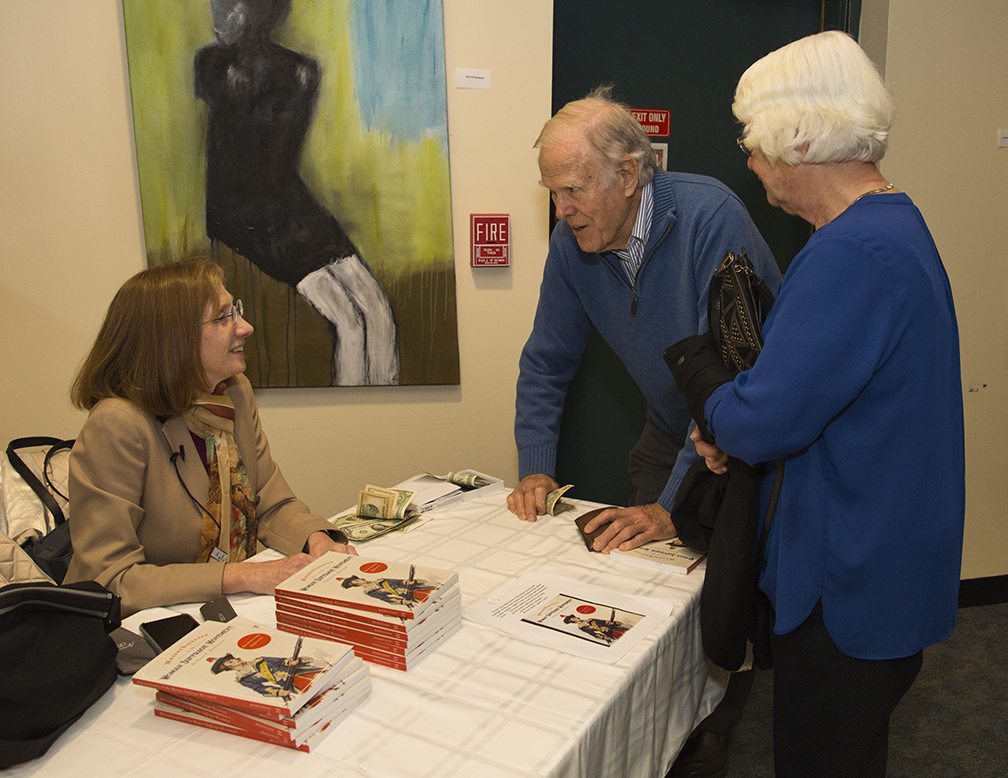 The October WHS annual meeting featured an illustrated lecture by Barbara Berenson on the history of women's suffrage in Massachusetts, commemorating the 100th anniversary of the passage of the 19th amendment here in Massachusetts. The variety of images in her lively presentation included cartoons depicting the social evils that would ensue if women were allowed to vote. Women's right to vote was the issue in the 19th and early 20th century, but women's rights continues to be an issue in our time, making Berenson's talk even more relevant.
If you missed it, see the "featured video" at left, courtesy of the Weston Media Center.