Coming in mid-December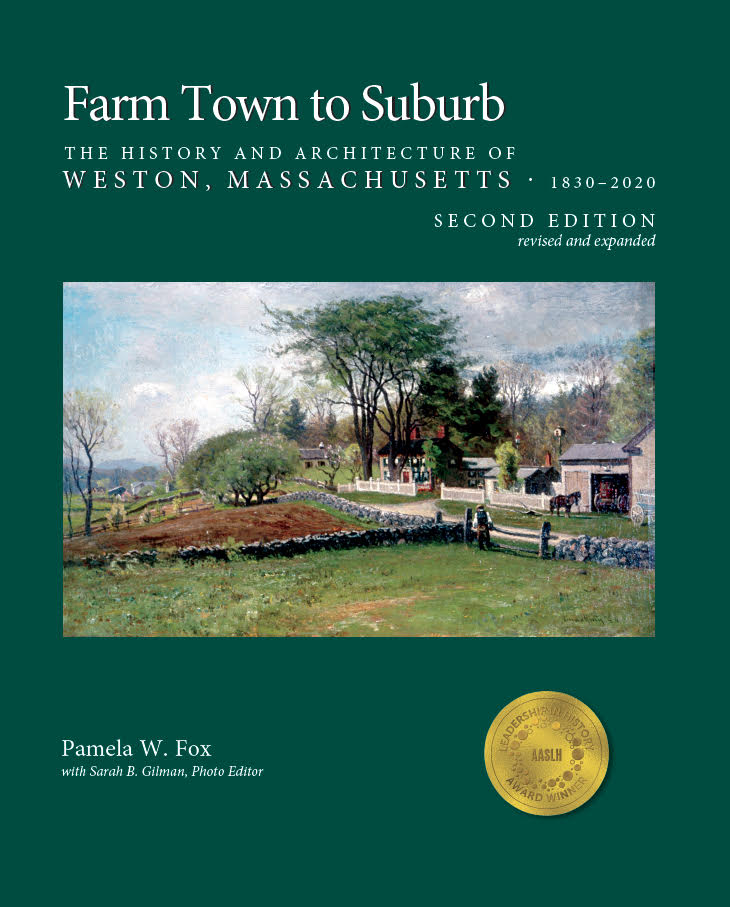 Revised and Expanded Edition of
Farm Town to Suburb
$10 off $75 purchase price for Weston Historical Society members ordering through December 30, using this order form.
Non-members, use this order form, or pay online with PayPal at the Love Lane Press website.
The Weston Historical Society is sponsoring the second edition of Pam Fox's book Farm Town to Suburb: The History and Architecture of Weston, Massachusetts, 1830 to 2020. The 2001 book has been extensively revised. A new 24-page chapter with color photographs brings the book up to date, including recent town history and physical changes like new buildings and town center improvements. The original 30 chapters have been revised to reflect new research, correct errors, and record changes. The 736-page book includes 1075 images, 62 of which are new to this edition. Ten percent of the purchase price will be donated to the historical society.
In 2002, Farm Town to Suburb was awarded a Certificate of Commendation from the American Association for State and Local History.
For additional information and to order and pay online, visit Love Lane Press.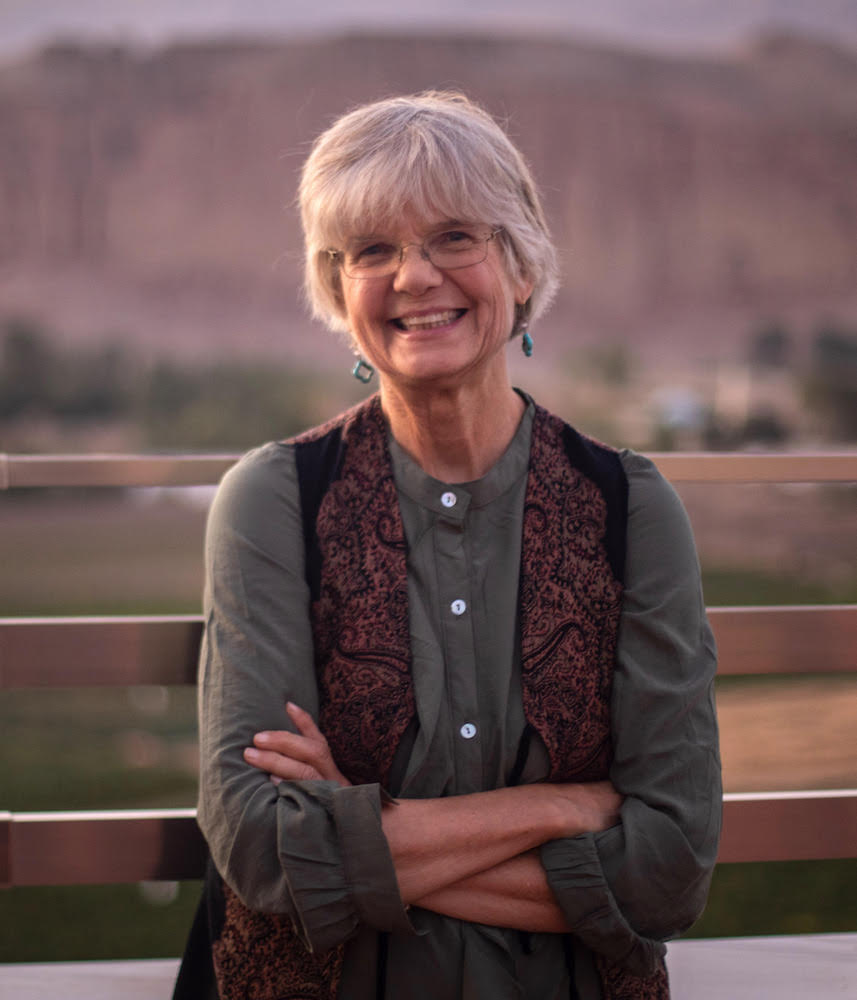 Fox said of the new edition: "I feel today, as I did when the book was first published, that understanding the town's history helps build a sense of connection to the community and investment in its future. I hope this new edition will find an audience among new residents and those who have lived in Weston for years without being aware of clues to the past that are all around us."
Upcoming Zoom lecture:
Weston's Burgoyne Elm: Do We Still Care?
A lecture by Pamela W. Fox
December 3, 7:30 pm
After the battle of Saratoga, the defeated British General John Burgoyne and his troops were escorted to Cambridge along what is now Boston Post Road. In later years, a massive elm next to the Fiske Law Office became known as "The Burgoyne Elm," to commemorate this moment in Weston's Revolutionary War history. On December 3, Pamela W. Fox, president of the Weston Historical Society, will present a Zoom lecture on 1960s and 1970s efforts to save the venerable but dying elm and to fashion commemorative items from the wood.
The lecture is free but registration is required; again, please email us to sign up. An email invitation will be sent to registrants during the week prior to the event.
Below are photographs of the elm as it was reduced in size over the years. More about the Burgoyne Elm can be found in the Weston Historical Society Bulletin, Spring 2009:25 and in the current featured video, a Weston Chronicle program on the Burgoyne Elm produced by Weston Media Center.