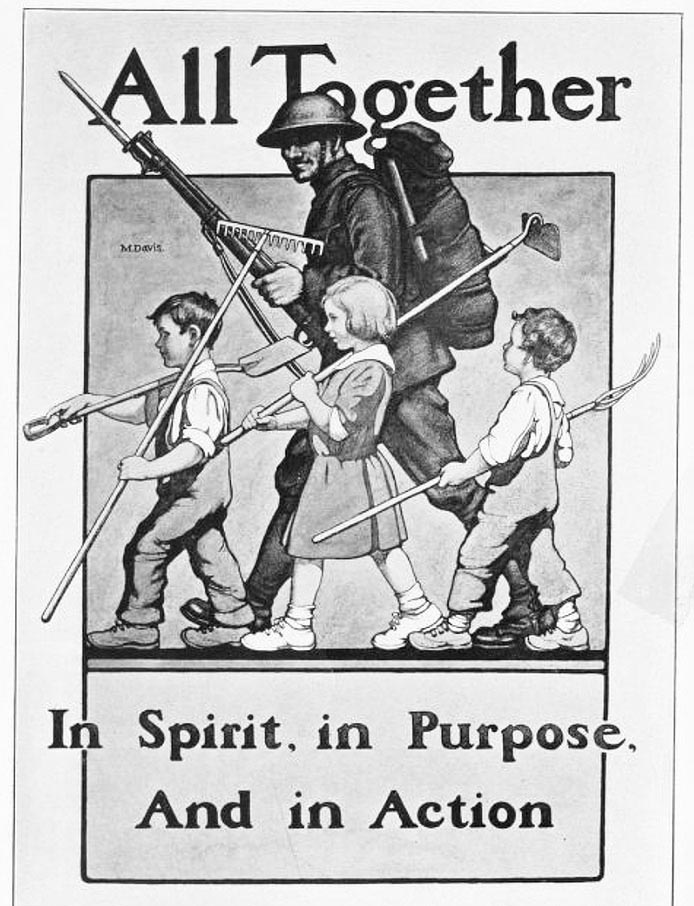 Celebrating the 100th Anniversary of the Armistice that ended WWI
If you missed the Weston Historical Society's November 15th lecture: Weston in World War I, the video is now online, thanks to the Weston Media Center.
The Fall 2018 Weston Historical Society Bulletin is devoted to "Weston in the Great War." This issue begins with the outbreak of war in Europe. By using newspapers and other primary sources, the author, Weston historian and historical society president Pam Fox, follows the progress of the war from the point of view of Weston residents. Until 1917, the U.S. remained neutral, but some residents became involved in preparing for war or serving as ambulance drivers in France. When the U.S. entered the war in April 2017, Weston supported "Liberty Bond" drives, cheered young men leaving for the front, conserved food, and joined in war relief activities. View the Fall 2018 Bulletin (PDF).
The Spring 2019 issue will be devoted to the men and women who served and the six who gave their lives. Also covered will be the return of the soldiers and sailors, celebrations and memorials, and two institutions that came out of the war: Weston Post 214 of the American Legion and the Women's Community League.
Four Images from the November 15th Lecture