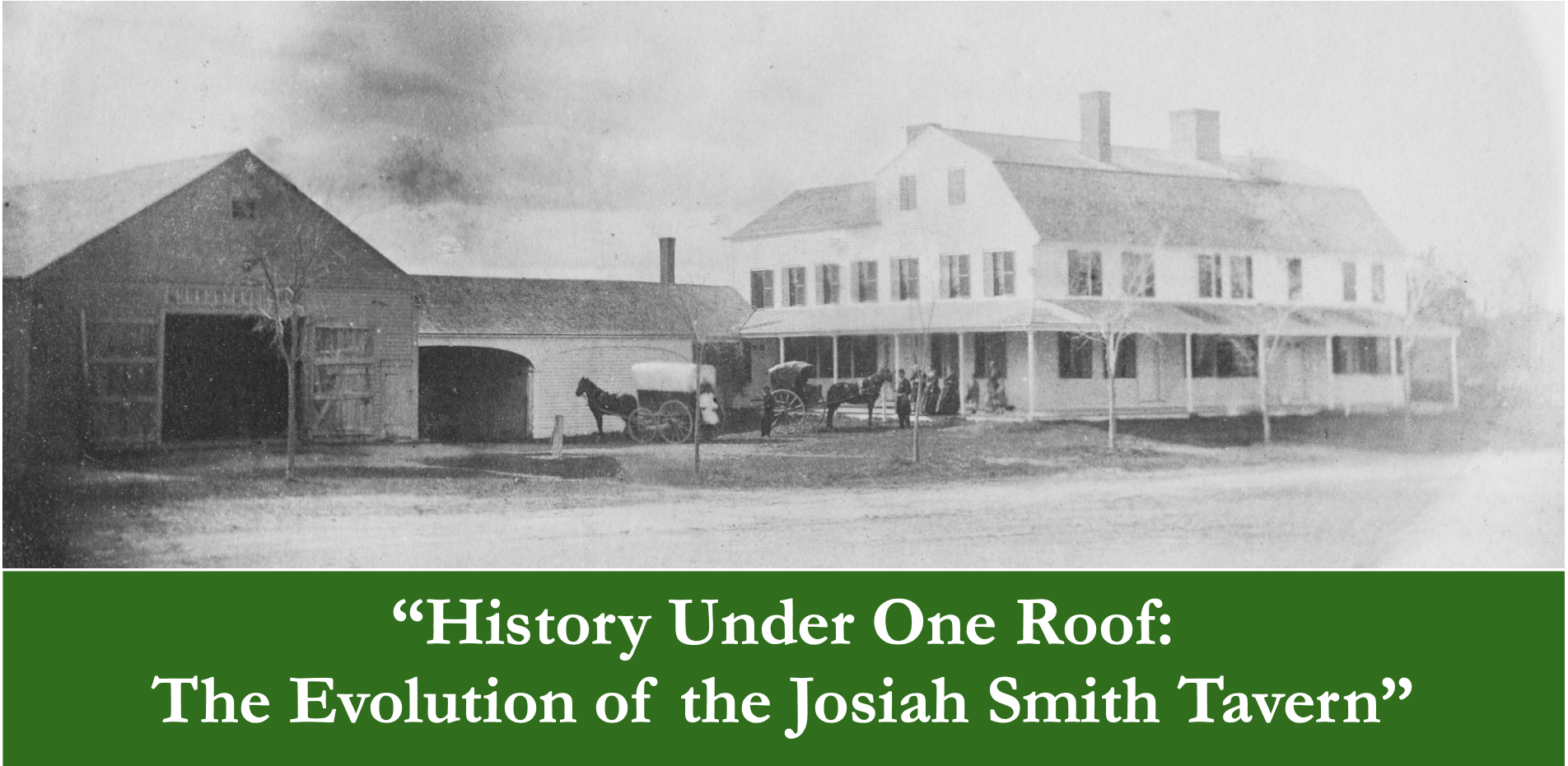 LAST DATES TO VISIT
Saturday, December 3, 10 to 4
Community Open House on WCL
Winter Festival day
Wednesday, December 7, 12 to 2
Open Hours
No reservations are needed for these events. Bring a friend!
Come see the restored Josiah Smith Tavern and view the Weston Historical Society exhibit "History Under One Roof, which tells the story of the building as a tavern, a residence for three generations of the Jones family, and a community building since the early 1950s. Jones objects on display — furniture, paintings, decorative arts, household items, books, toys, documents, and memorabilia — help bring the family to life!
Shop Local! The perfect gift for every Weston home.
Farm Town to Suburb
The History and Architecture of Weston, Massachusetts
1830–2020
Second Edition, Revised and Expanded
by Pamela W. Fox
with Sarah B. Gilman, Photo Editor
Farm Town to Suburb is a comprehensive history of the Town of Weston, with particular emphasis on the years 1830–2020. Extensively documented and richly illustrated, the book chronicles the economic, social, and political evolution of the town from rural agricultural community to modern Boston suburb. The first 10 chapters are organized by time period and the remaining 20 focus on geographical areas. Originally published in 2001, this second edition brings the book up to date with a new chapter covering 1980 to 2020 and revisions to the original reflecting changes and new discoveries. With Farm Town to Suburb as a guide, readers of today can connect with the past and enrich the present by looking at the development of their own streets and neighborhoods.
Since moving to Weston in 1991, Pam Fox has been researching, writing, and lecturing about Weston history. She serves as a consultant to the Weston Historical Commission and president of the Weston Historical Society.
736 pages
1075 photos, maps, and illustrations
New 24-page chapter, 1980 to 2020, with 40 new color photos
$75
2022 Holiday Special
$60*
To receive this discount, email pamfox@mac.com for details
*plus $3.75 sales tax
Awarded Certificate of Commendation from the American Association of State and Local History, 2002
Order online at Love Lane Press
or pick up a copy at Florentine Frames
Questions? Email info@lovelanepress.com.